Sometimes we post such articles which are not needed on the blog for long time, we want them to delete after some span of time. Such articles may be of contest, giveaways or others. So, in spite of deleting those articles manually, you can put an expiry date for those articles then it will be automatically drafted after the mentioned expiry date. There are two methods for doing this, and I'm sharing the most easiest and common one.
Install Post expirator WordPress plugin. (Link)
Ones it is installed then it will add expiratory box on each post. You may set the settings according to your need.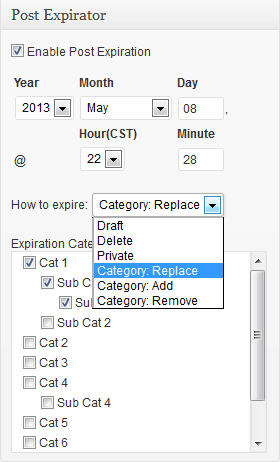 Please follow and like us: