This is another trick is about removing admin toolbar from your blog. The admin toolbar sometimes looks really odd on the blog, and it should be eliminated from there in order to make your blog look more professional. Additionally, it can be easily done by applying these steps from your side.
First of all, go to your WordPress Account and then Click on Users.
Now, under Users, Click on Your Profile and then you need to Uncheck the optionShow Toolbar When Viewing Site.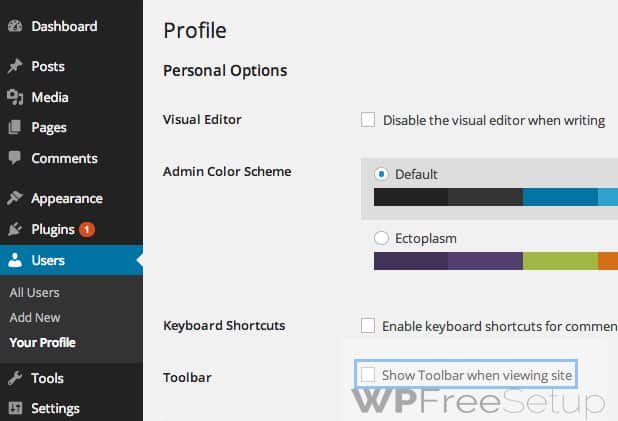 Please follow and like us: